New Product 202112
Dec 03,2021 | Musowood
A clever and classy piece of minimalist design, our wooden ring holder makes a perfect gift for a special occasion, whether it's a wedding, anniversary, or birthday. Made of black walnut wood from the United States, and finished with a solid brass base, this lovely item provides the ideal place to store your precious rings and other jewelry. Artful, and crafted will real care and attention to detail, our wooden jewelry holder will be much loved, and will last you a lifetime.
Features
Crafted from US black walnut wood
Perfect storage for rings and other jewelry
Perfect as a wedding, anniversary, or birthday gift.
Classic and artistic minimalist design
Specifications
Dimension: 5 × 5 × 8 cm
Weight: 0.4 lb
Materials: walnut and brass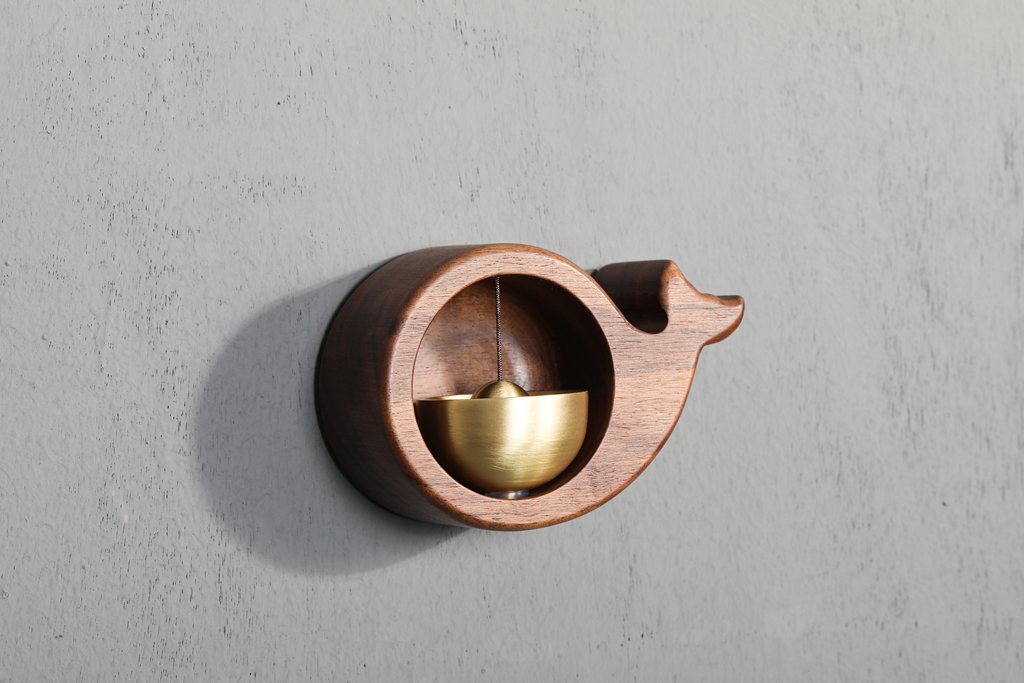 A whale doorbell, when the door opens and closes, will ring a soft and crisp sound to send you the door in the morning and greet you in the evening.
In addition to being suitable for scenes in daily life, it is also suitable for sticking to offices and store doors..
♪Tone evaluation
It is as slender as crystal and can penetrate the distance with a crisp sound, suitable for various situations in life.
Specifications
Dimension: 9 × 6 × 4.5 cm
Weight: 0.4 lb
Materials:walnut and brass
Applicable:refrigerator door, room door, coffee shop, studio, etc
Comment
Back to News.